NICO PUERTOLLANO & KATWO PUERTOLLANO
Director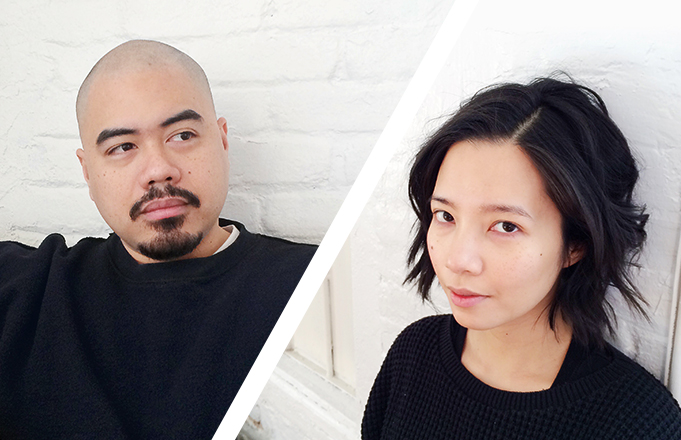 Raised in NYC, Nico's study of photography, graphic design and editing led him to become a motion designer and director. These three disciplines helped shape his visual language and approach to filmmaking.
Katwo / ka-too / is an illustrator, graphic designer, and at some point – a signed musician under Sony BMG. Her influences from music and art shaped how she expresses ideas to capture an audience.
Katwo and Nico came together with a shared belief in creating work that inspires and influence change. They also run a global animation studio, rezonate, with offices in NYC and Manila, with a vision for their works to inspire and create change by bringing people together to help make our world a better place. Nico and Katwo love engaging with other creatives and diving into their origin stories. As advocates for diversity and diaspora voices, this passion is expressed through work that evolves around education, sex positivity, and women's rights.
---
A BRIEF INTERVIEW WITH NICO & KATWO:
What is a dream project of yours?
Nico would love to do a sci-fi dystopian film, and Katwo would love to create a comedy series that involves music, women, and sex positivity.
Favorite 90's jam and why?
Nico will always have a mix of Wutang Clan, Tribe Called Quest, White Zombie and Smashing Pumpkins on his playlist, while Katwo would have a mixtape filled with tracks from No Doubt, Weezer, and The Eraserheads. They both love The Beastie Boys, Rage Against The Machine, and Pantera. (Also, if Pedicab ever gets to time travel to the 90's, they'd be so into them as well.) We love music!
What is your favorite fictional character and why?
Nico's favorite fictional character is Spock from Star Trek because he likes how Spock handles the complexities of what is "logically" right versus what is "morally" right.

Linda Belcher is Katwo's role model because she works with her husband, likes singing, and is an advocate for all the underdogs in her community. She is earnest with her actions and is devoted to the wellbeing of her family without judging their off-kilter aspirations.
---
Make sure to check out Nico & Katwo's directorial work below!