New Business Associate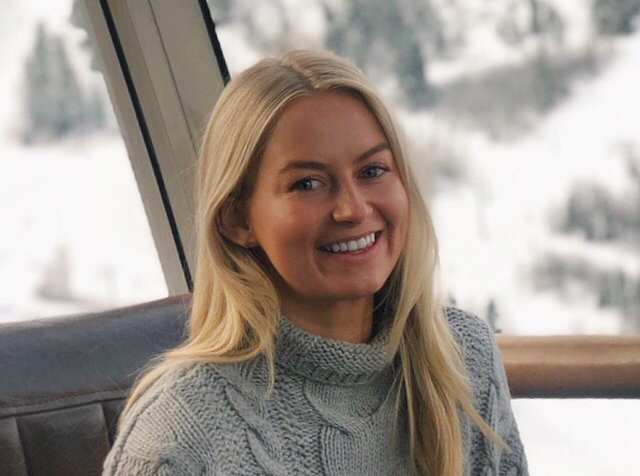 Maggi is our energetic and effervescent New Business Associate. She is the person on the other end of that friendly email or phone call reaching out to say hello, and she is solely responsible for all holds and bookings for artists. She brings positivity and a vast knowledge of talent management to the animation industry.
Maggi is from San Diego, California which, fun fact, produces the most avocados in the United States. She grew up in a creative household with both her brother and father being illustrators. A very curious person who always wants to meet new people and go on new adventures, she left home to attend college in Dallas, Texas. After graduating with degrees in Psychology and Economics, she moved to New York City to join the creative industry. Maggi lives in the West Village, and when she's not hosting piglet-petting-parties, she enjoys exploring new restaurants and running marathons. And, if you have any space facts, by all means let her know; She loves space facts.
---
A BRIEF INTERVIEW WITH MAGGI:
Who is one of your favorite artists?
Moving to New York City and my role in scheduling has introduced me to a lot of new art and artists. I am constantly blown away by the incredible work people do. One of my favorite artists right now is Emily Mae Smith. She lives and works in Brooklyn. There is something about her surrealist, pop art style that I can't get enough of. Some of my favorite pieces include the broomsticks from Disney's Fantasia.
What would you be doing if you did not work at NL? 
In another universe (that still had David Attenborough), I would do camera on Planet Earth. The reality of this would mean grueling months of time in remote locations looking for creatures you may never find. But, capturing those mind blowing animal interactions and sharing it with the world would make the struggle and waiting worth it.
What is your favorite fictional character and why?
My favorite fictional character is FBI Special Agent Dale Cooper from Twin Peaks. His distinct sense of humor, eccentric mannerisms, as well as his deep love of diner coffee and pie hits home for me. In the world of fictional FBI Agents, a close second would be Agent Scully from The X-files.