CG Lead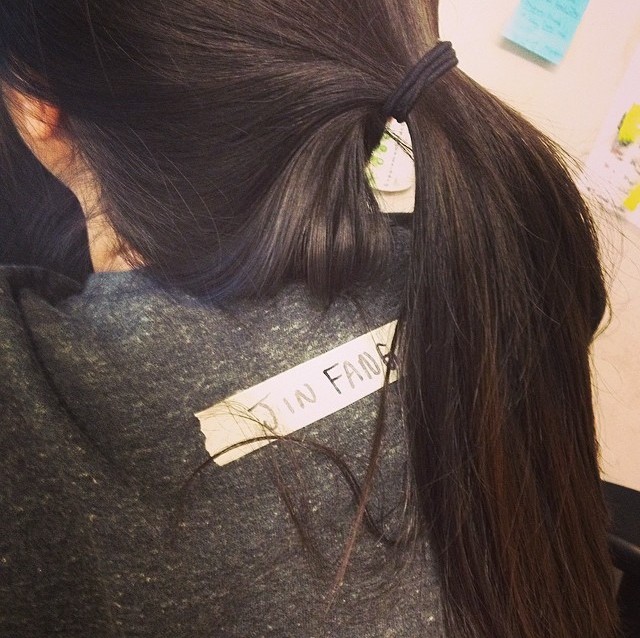 Jin Fang Jiang is our CG Lead extraordinaire. An invaluable member of our team, she has textured, lit and composited on the majority of our biggest CG projects, applying her refined visual senses and detail oriented approach to consistently turn our work up to 11.
Jin Fang was born on a small island off the coast of China, and at a young age moved to the complete opposite environment, New York City. She started her creative journey at LaGuardia High School of the Arts, and continued her studies at the School of Visual Arts, earning a BFA in Computer Art. She is fluent in both English and Chinese, and as a lover of language, she is studying Japanese in her free time. Aside from being a humble wizard of all things CG, Jin Fang loves thriller, mystery, and fantasy novels. A couple favorites include anything by Sir Arthur Conan Doyle and Junji Ito. To relax, recharge and invigorate, Jin Fang practices yoga, travels, basks in nature, and visits museums. Oh, and we can't forget hunting for good eats. Noodle lover for life!
---
A BRIEF INTERVIEW WITH JIN FANG:
Why did you decide to pursue a career in animation?
Growing up, I found myself constantly and imperceptibly drawn to this ambiguous thing called "art". I've always loved watching anime, movies, and doing crafts. I get excited when I see a film or animation that not only looks beautiful but also connects to the audience emotionally. I love the world animation can create – let it be emotions, places, or even creatures that only live in your imagination and exist in your mind. Animation can visually capture those movements and shapes and then be shared with the rest of the world. It's a literal glimpse into someone else's imagination.
Do you have any advice for aspiring artists who wish to work at NL?
Try to always have a positive perception when working. Make sure you are happy with what you put out into the world. That will absolutely translate in your work. Also, being a team player is a definite plus. Everyone here at NL has a passion for helping one another and working together to make every project amazing!
Who's one of your favorite artist?
Living in New York City has spoiled me. I've had the privilege to visit museums and galleries and see many esteemed works of art in person. While there are many artists that inspire me, one recent discovery and favorites is René Magritte. I fell in love with the world he creates through his ambiguity and thought provoking depictions. There is an uncertainty of meaning and yet it also means so much. I love art that challenges me to think and reflect – sometimes on my own work and sometimes on life.