Producer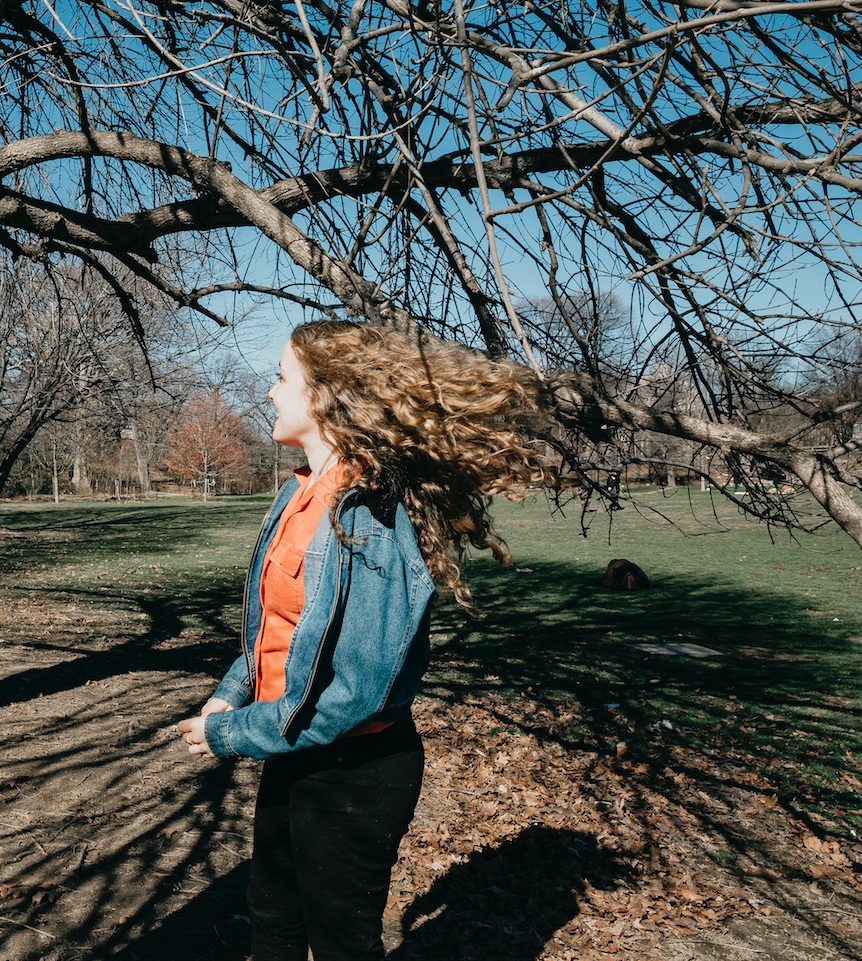 What would we do without Al? As our producer, Allison makes any project that rolls through a positive and fun experience, and guides our team and collaborators every step of the way. Proud coordinator of the company volunteer shifts at The Bowery Mission, her warmth radiates into the culture of the studio. With a background in music and post-production, as well as a blooming career as a musician, she brings with her a wealth of knowledge, understanding, and a fresh perspective to our process.
A Texas native, Allison moved to the east coast to attend NYU where she received her Bachelor of Music. She spends her free time enjoying the great outdoors, writing music and singing, hunting for vinyls, basking, reading, and watching movies. Close to her heart are her cats Bean + Goldmund (brothers!) and her band, Pale Mara, whose melodic folk sounds will sway you into a state of love and appreciation.
---
A BRIEF INTERVIEW WITH ALLISON:
Do you have any advice for aspiring artists who wish to work at NL? 
Create as much as you can on your own–give yourself experience. Build a strong and diverse portfolio that excites you and share it! When first reaching out, be sure to write an engaging, personal, and succinct cover letter. Make it easy for us to find you and see your work. It's okay to email multiple times but space it out. Once an introduction is established and a conversation has begun, it's nice to check in sporadically and update the team on your availability. But don't get defeated! Sometimes it takes a while for schedules to align. That's why you must stay focused on the work. To quote Neil Gaiman "Make good art". Whatever that means to you.
What is your favorite fictional character and why? 
Jane Eyre. I admire everything about her. She is strong, intelligent, morally just, hardworking, resilient, passionate, and romantic. Throughout the novel she is met with many difficulties but remains autonomous and true to her beliefs. Her observations are heart opening and mind tingling. She is a humanist and not afraid to stand up for herself and others – a peaceful fighter. In the book, she is described as physically plain but because of who she is Jane is eternally luminous. "Oh! That gentleness! how far more potent is it than force!" -Charlotte Bronte
What is it like to work at Nathan Love? 
Working at NL is like hanging out on an amazing, ever-changing playground while also taking care of business. It is an extremely supportive and fun environment. The staff and freelancers are all so multi-talented, skilled, and passionate. The space is brimming with creativity and a constant excitement. We create incredible work and also have a blast – DREAM. I have never felt so uplifted in a workplace.