Animation studio Nathan Love brings life to the illustrations of young artists in a new campaign from agency 360i which features the "Kid Designed Edition" of Nestlé's Pure Life bottled water brand.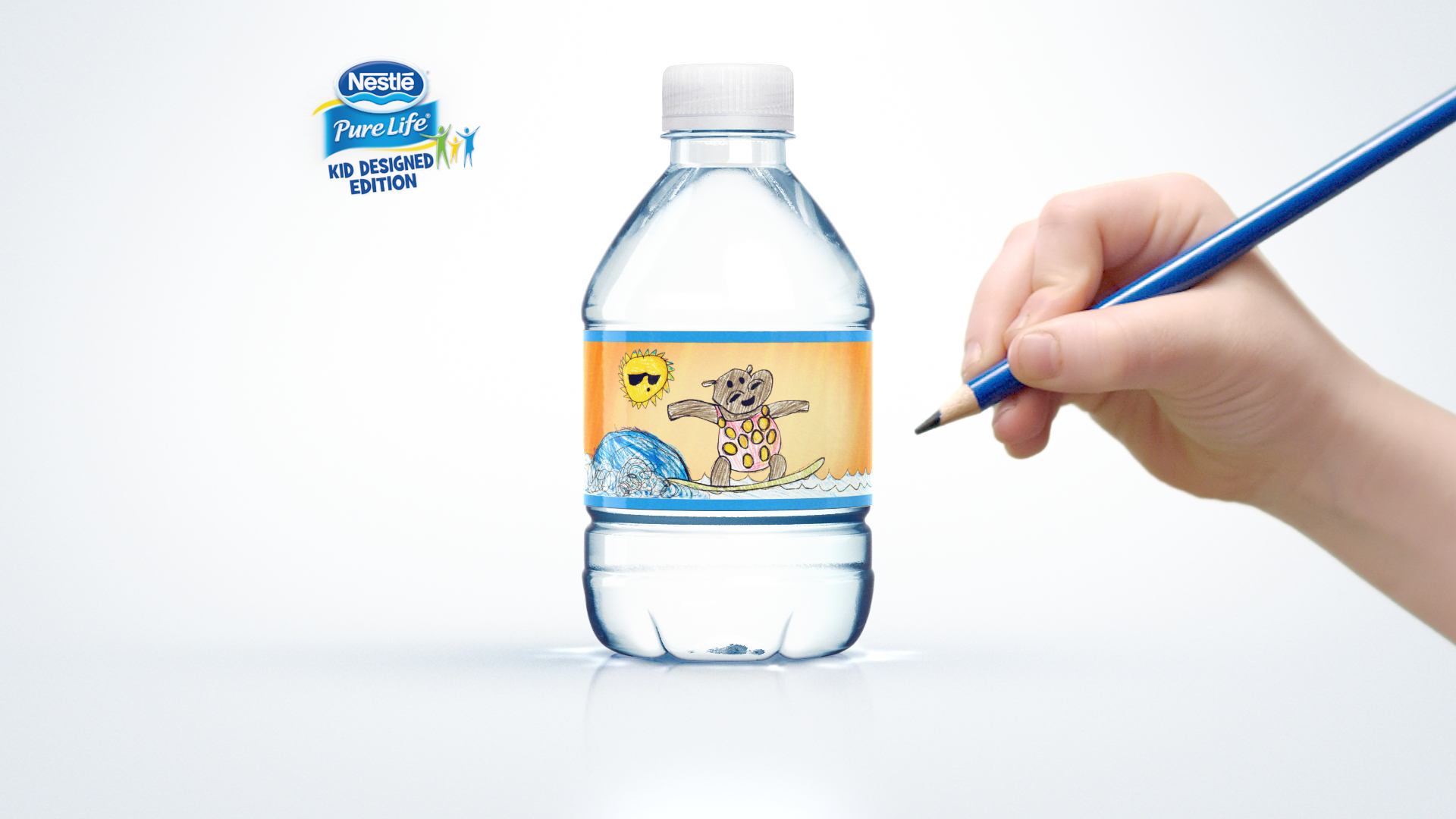 Following the initial contest portion of the Pure Life campaign, in which children submitted drawings for a chance to be printed on the brand's labels, two of those labels were chosen for Nathan Love to feature in their animations. The studio aimed to preserve the kids' original drawing styles while incorporating their own unique CG and 2D animation. "The children's drawings were a fun challenge in this project because we had to match their individual styles," says Nathan Love Creative Director Anca Risca. "One approach had very organic colored pencil drawing, and the other was colored in marker. We took the time to become comfortable replicating both drawings at the beginning of the process, to create the right workflow for each."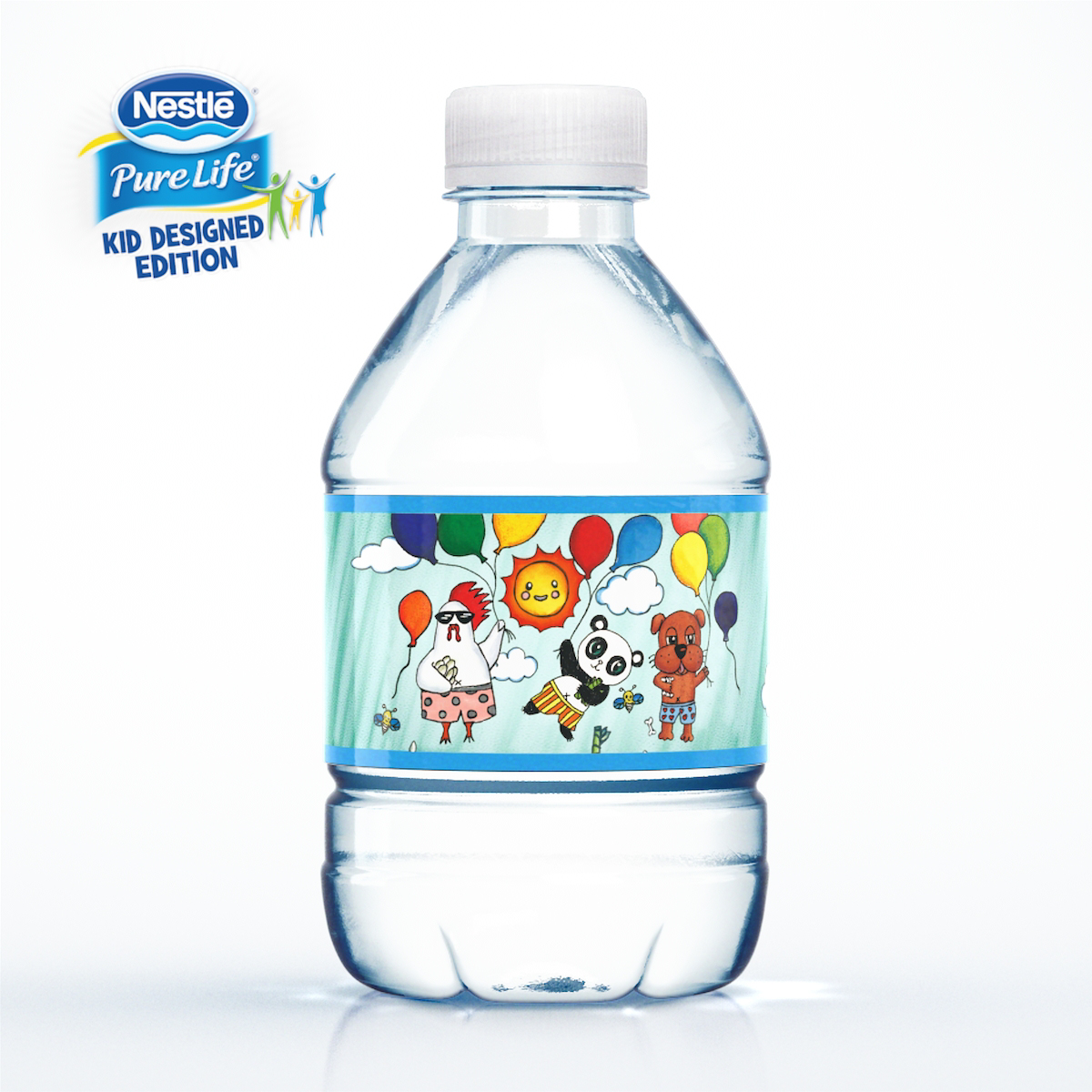 Thoughtfully animating both the textures and characters seen in the drawings, while integrating CG and live action to create a fluidly rotating bottle label, Nathan Love deftly crafts a set of spots that appears as seamless as the studio's agency collaboration. "360i was a pleasure to work with on this project," Risca adds. "Their creative direction was very thoughtful, trusting and collaborative, and production was super-smooth throughout the entire project."
Check out the Nestlé Pure Life "Surfing Hippo" & "Panda with Balloons" spots and learn more about the project!